©2019, Full-Size Chevrolet Research Group
Edited by Warren Leunig
Car owned and photographed by Robert Thomas
Version: Saturday, 24-Jun-2021 03:25:20 EDT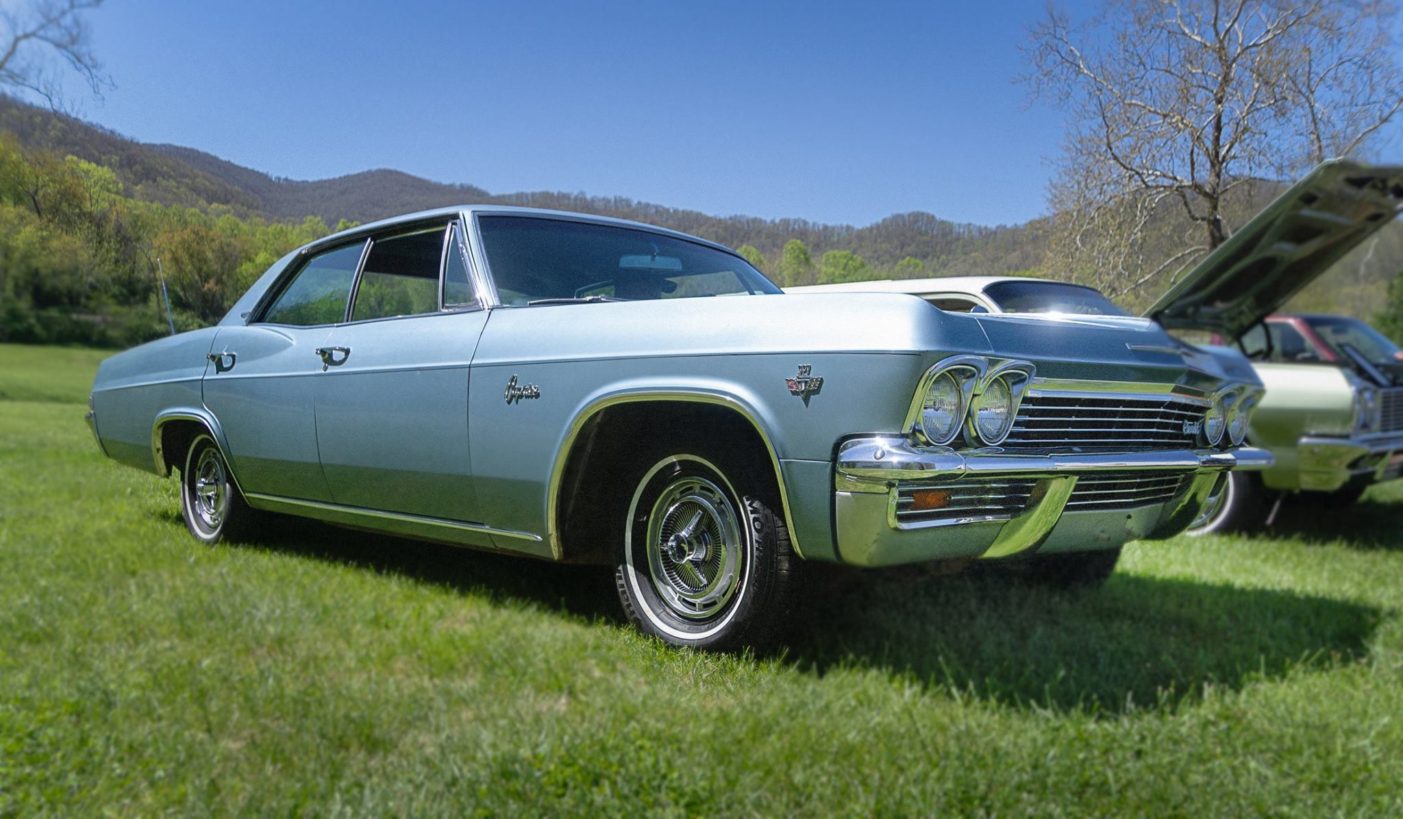 Introduction

The Caprice was Chevrolet's first venture into the luxury car market. A mid-model year intro (mid-February) for 1965, it competed with other luxury full-size cars such as the Ford LTD or the Pontiac Bonneville Brougham. It was RPO Z18, a $242.10 option that was only available on the V8 Impala four-door hardtop models. It included exterior styling cues, an upgraded interior, and improved chassis isolation.
Identifying a 1965 Caprice

There are several easily identifiable parts on these cars when viewing their exterior. The Impala script on the fender is replaced with a Caprice script. Both the script and the V8 cross flags for the engine designation are located higher on the fender than on other models. An additional "Caprice by Chevrolet" nameplate is located on the tail panel molding. It also has a color-keyed stripe along the beltline, and a Caprice "shield" emblem (a triple fleur-de-lis) design on the roof quarter panel. The header panel and trunk lid emblems were different, with a silver background and red Caprice "shield" emblem. It has spinner wheel covers with a Chevy bowtie in the center.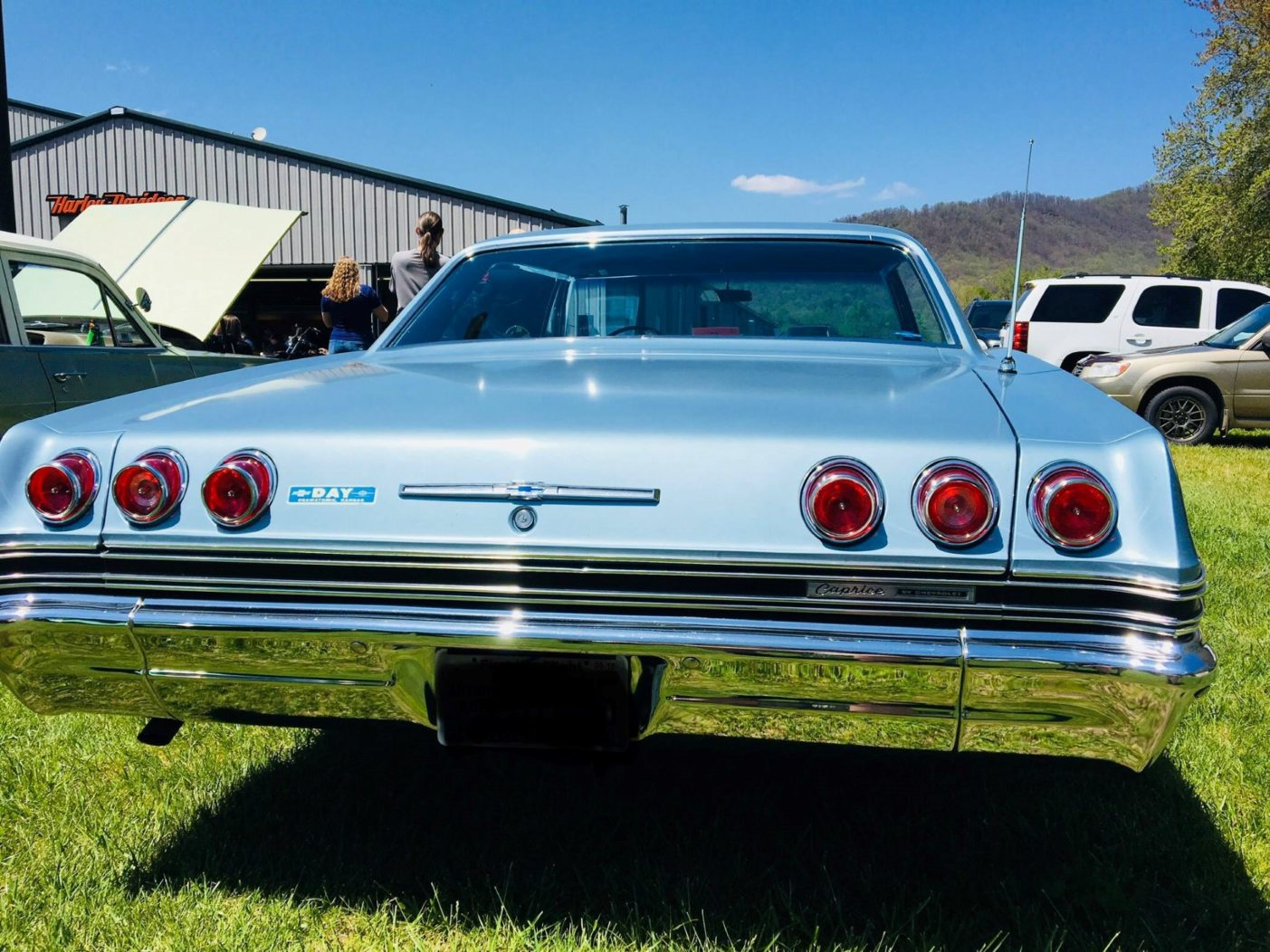 The interior features the shield on the horn cap and glove box door, plus door panels with wood grain inserts. The dash trim has woodgrain inserts as well. The front door panel inserts have the Caprice name in the woodgrain. All 1965 exterior colors were available, but the interior colors were limited to blue, fawn, and black. The seatbacks have buttons stitched into the covers, and the upper portion of the rear seat has a fold-down armrest in the middle.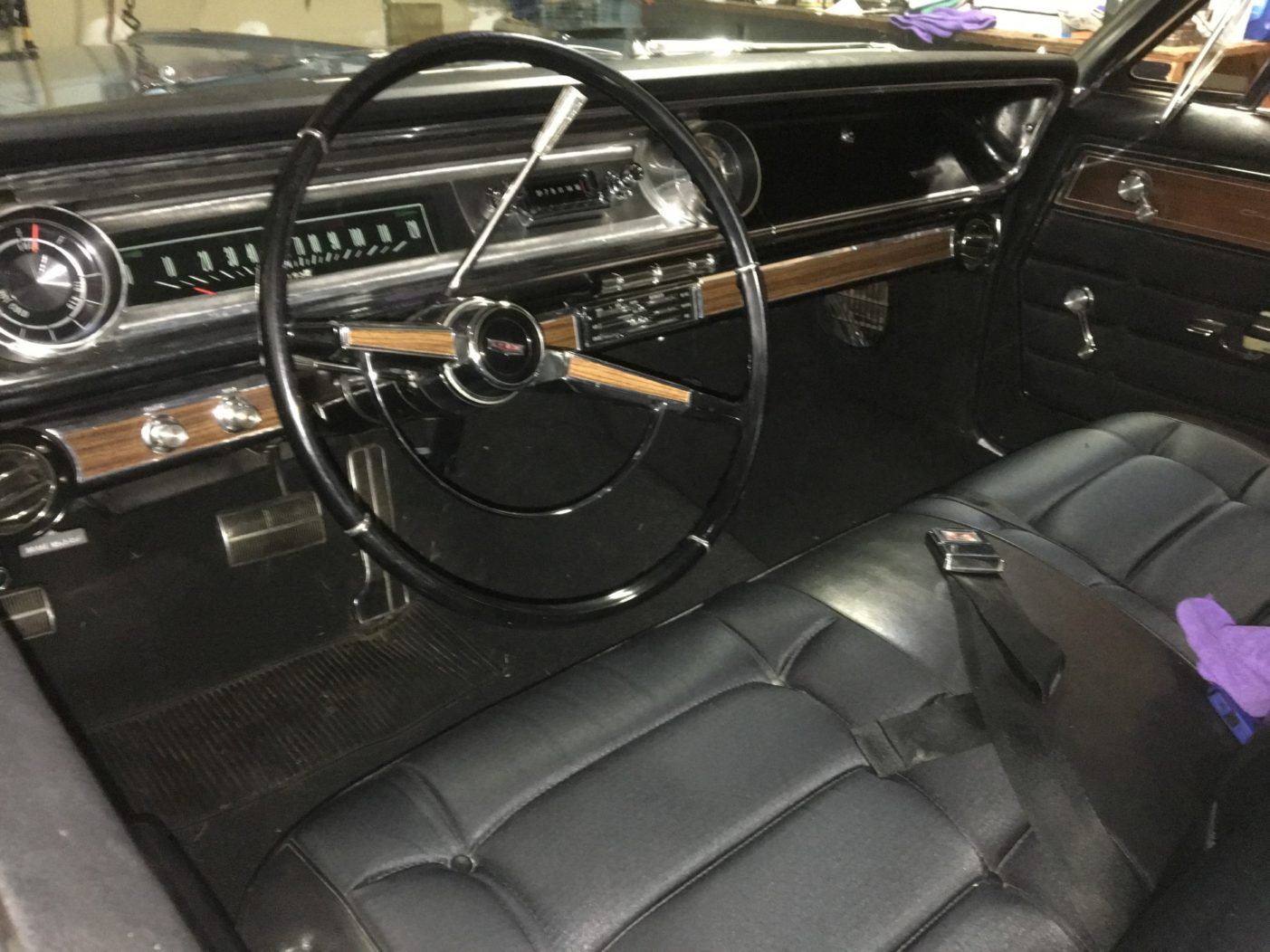 Caprice only cardboard trunk lining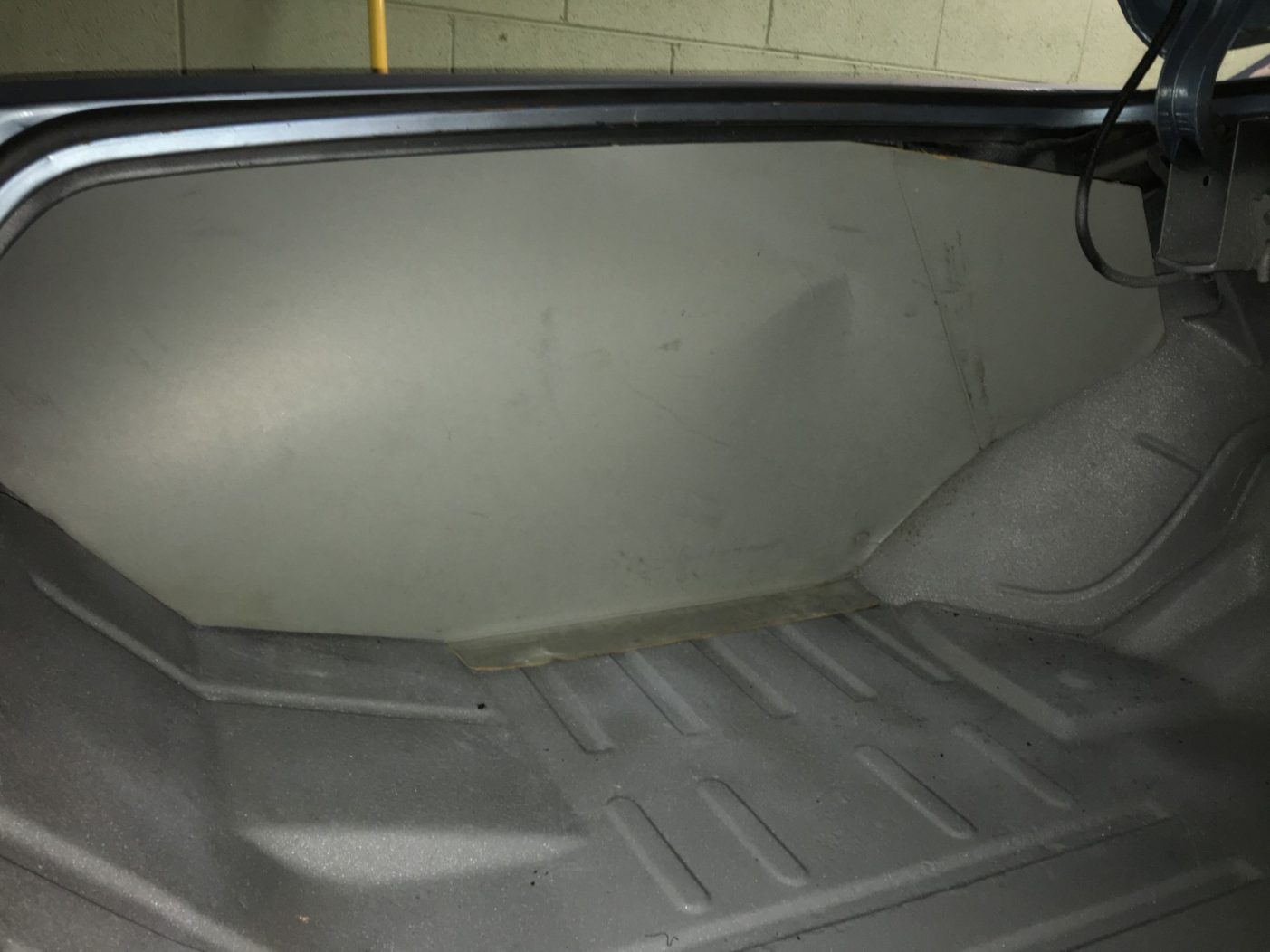 What The Numbers Show

While the 1965 Caprice was an option solely available on the Impala four-door hardtop model (16439), nearly all assembly plants used a separate model code (16639) and separate body number sequence on the cowl tag for the Caprice bodies. Wilmington and Southgate were the exception, which intermixed the Caprice body numbers with the Impala body numbers. Wilmington showed a 16639 body style on the cowl tag, while Southgate showed 16439 with the Z18 option listed with the accessory codes. All 1965 Caprices, regardless of assembly plant, have a VIN number that starts 16439. No 1965 Caprices were built in Canada and none were built at Doraville or Norwood as those two plants did not build four door hardtop bodies.
So far, the earliest Caprice we have seen shows a body build date on the cowl tag of 02A, or first week of February. Closer examination of the cowl tag shows that it was originally stamped for fourth week of January (01D), which was later stamped out and restamped to 02A. We suspect this may have been a pilot car, built before production of the Caprice officially started, but there is no way to know for sure without factory documentation. The car in question does have a body number of 3, so it is one of the first Caprices built and the earliest we have seen! Below is a gallery of 65 Caprice cowl tags. All plants are represented except Tarrytown. I don't have a pic of a Caprice tag from that plant yet!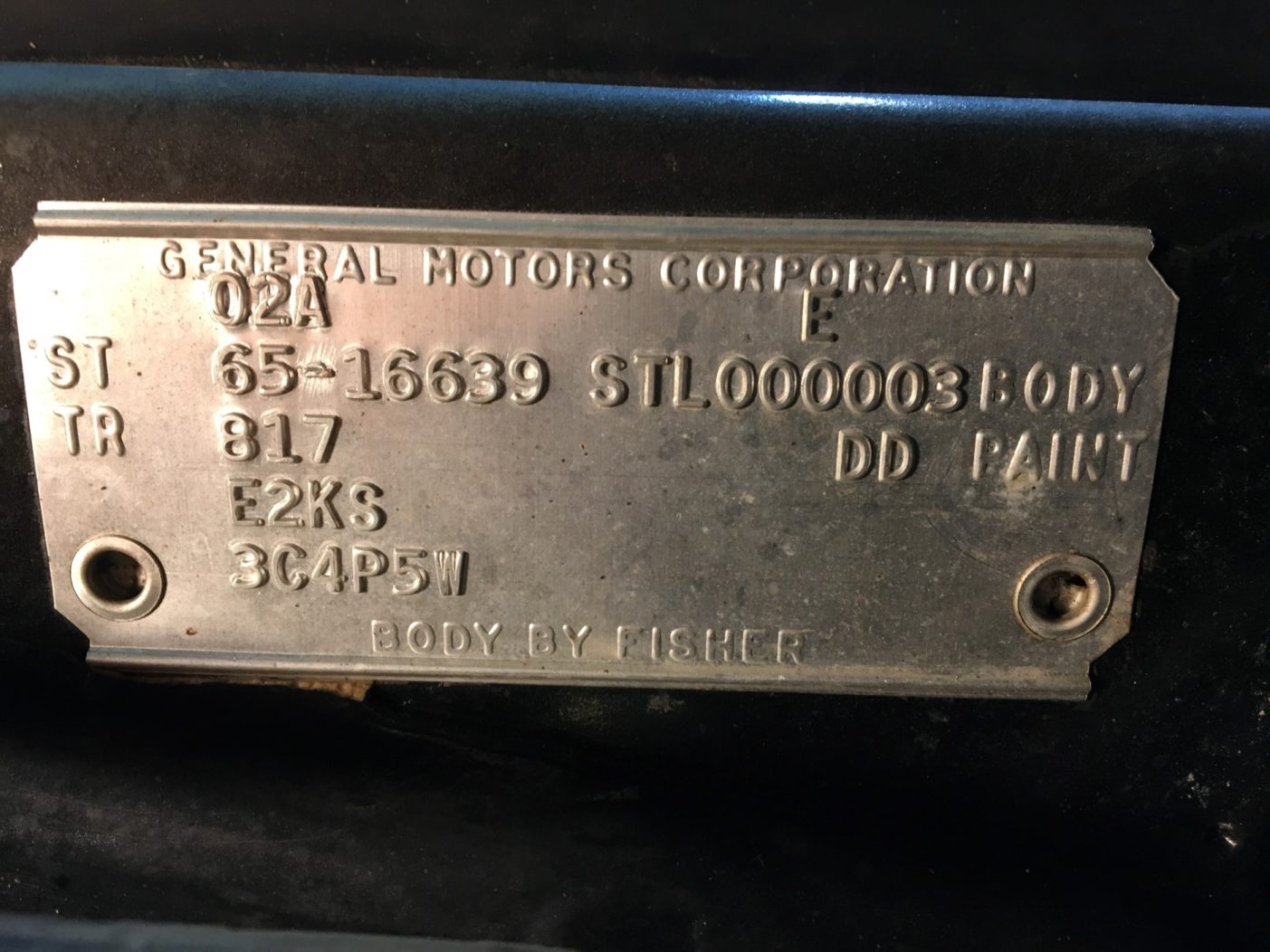 The 1965 Caprice was only available with a V8 engine, but any of the available V8 engines could be ordered. Both automatic and manual transmissions were available, though certain engine options had limitations in terms of the transmissions they could be paired with. Production records indicate that some were built with the special high-performance 396/425HP engine, but currently none are known to exist.
How Many Were Built?

40,393 1965 Caprices were built. While that number has been known for some time, some more-detailed production figures were recently found in a text at the General Motors Heritage Center, who graciously shared that information with our group so that we could decipher it and share it with you. As a result of having this new information, we now know the breakdowns for Caprices produced with each engine size and interior color. The 409 engine was not available with the Caprice, and there is no reported production of such combinations. The 283 cu. In. engine was the base engine if an optional size was not ordered. The total number of interiors reported is 2 less than the total production figure, which is most likely an error.

Total production: 40,393

Engines:
L32 283/195hp & L77 283/220hp: 9,696
L30 327/250hp: 18,665
L74 327/300hp: 2,420
L35 396/325hp: 9,607
L78 396/425hp: 5

Interiors:
817 Black: 21,089
843 Blue: 13,669
858 Fawn: 5,633

Vinyl top RPO C08:
Black: 71,614 (this number includes all 65 Impalas)
Beige: 2,125 (Caprice only)
Blue: 2,608 (Caprice only)

There were 4 optional tires only available on the 65 Caprice.
RPO T06 7.75×14 Special Nylon Blackwall: 334
RPO T07 7.75×14 Special Nylon Whitewall: 19,741
RPO T08 8.25×14 Special Nylon Blackwall: 128
RPO T09 8.25×14 Special Nylon Whitewall: 13,385
The 1965 Caprice Registry

I've been keeping close track of the 65 Caprices as part of my research and I currently have some form of data on 250 of them in my research database. Some of that data is from loose paperwork and cars that may no longer exist. Here's the latest numbers as of September 8th, 2023
St Louis 52
Los Angeles 45
Janesville 31
Wilmington 27
Flint 25
Arlington 12
Atlanta 14
Tarrytown 10
Southgate 9
Framingham 25
Colors for any I have that info for:

Black 7
White 39
Light blue 61 (11 D-C 2 tone)
Dark blue 12
Light green 5
Dark green 7
Turquoise 8
Dark turquoise 1
Maroon 14
Orchid 8
Red 5
Tan 16 (4 S-V 2 tone)
Beige 17 (2 V-N 2 tone)
Gray 17 (2 W-A 2 tone)
Yellow 5 (2 Y-C 2 tone)
If you know of any 65's Caprices still on the road or in junkyards, I'd love the info from them and I'll update the total accordingly.
1965 Caprice Brochure (too large to scan)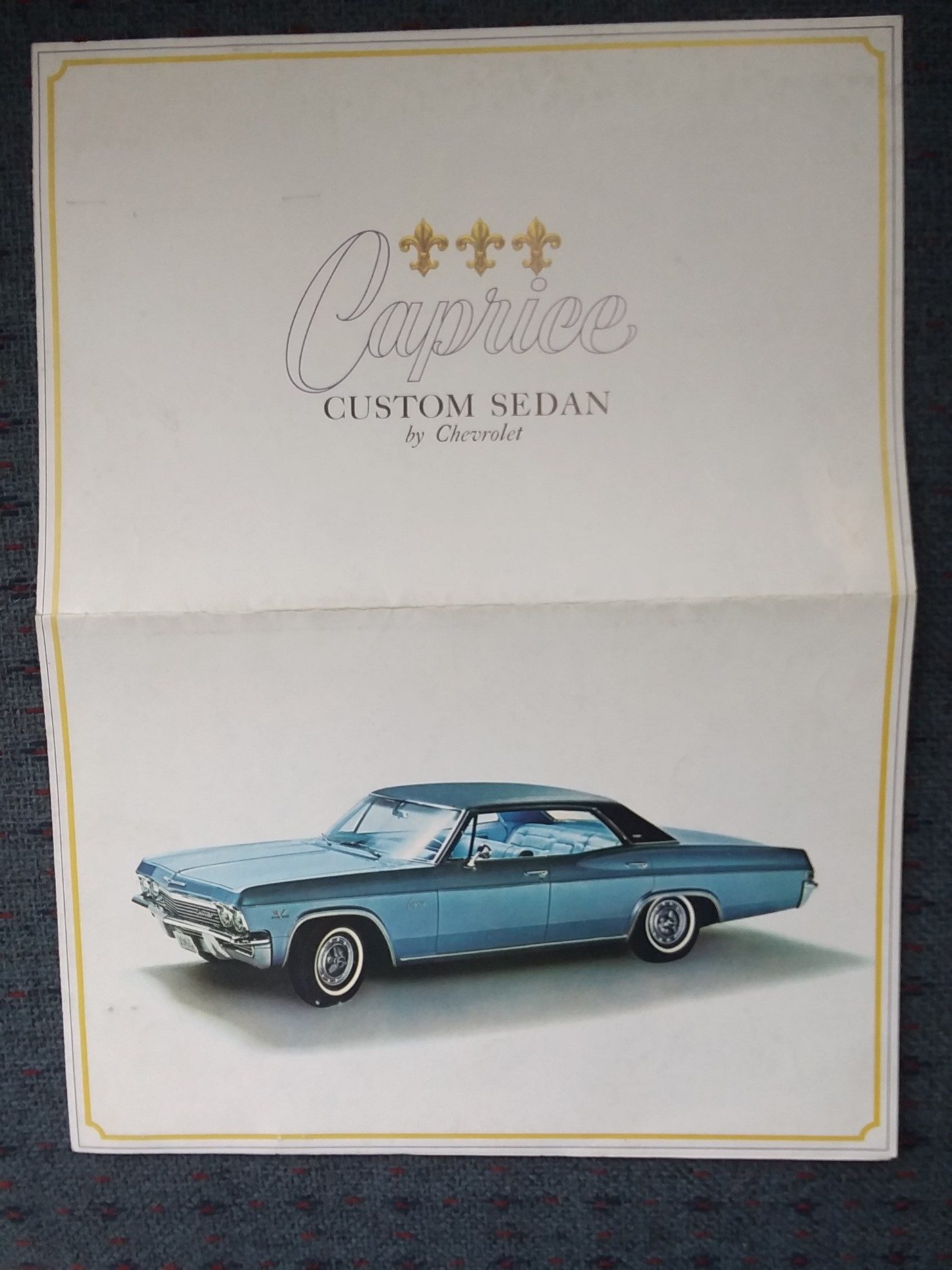 1965 Caprice supplement for the Finger-tip Facts book (first three pages)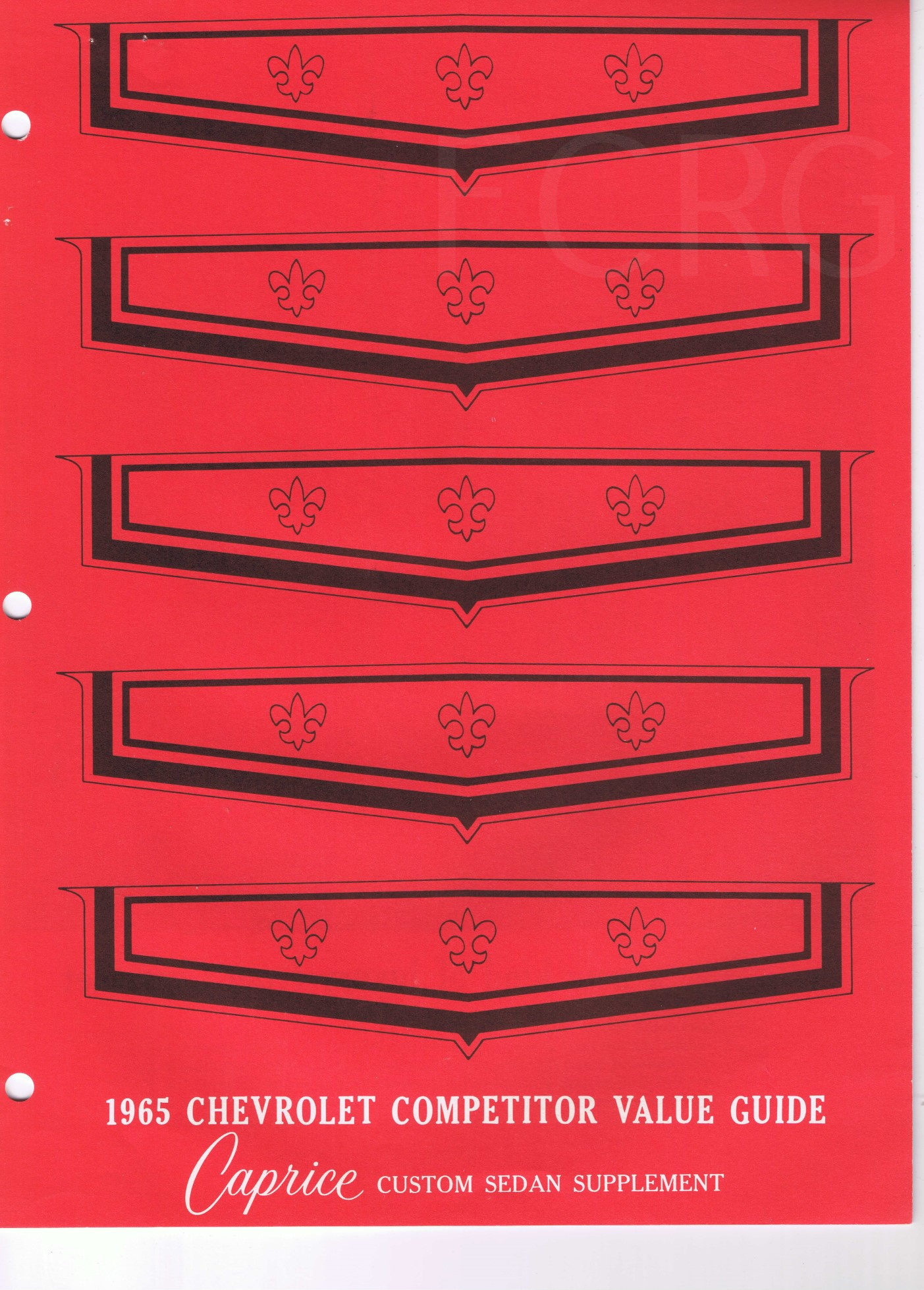 America's Junior Miss postcard with 65 Caprice interior shown and 65 Caprice dealership invitation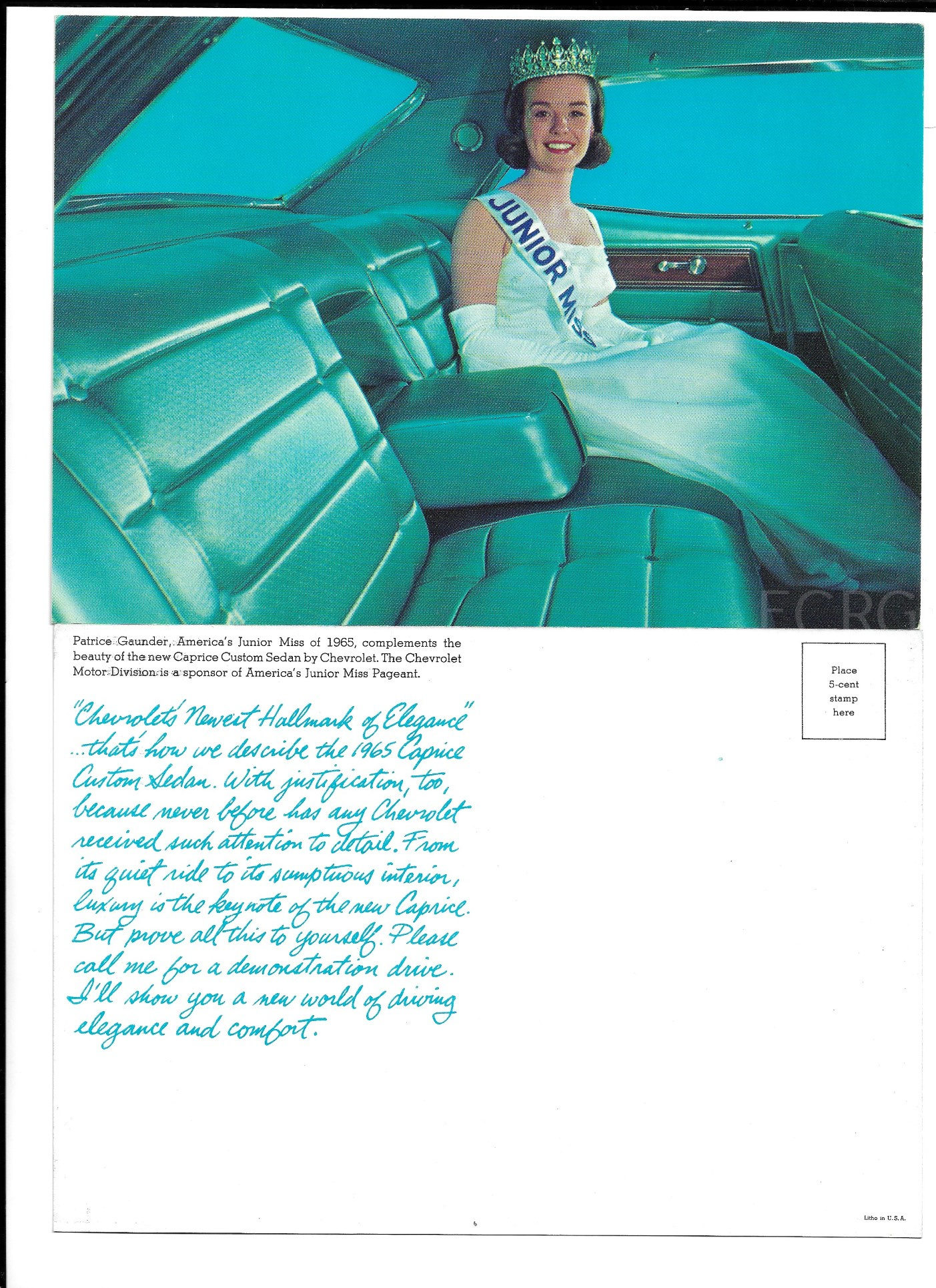 March 1965 Communication Central magazine for dealership managers and owners with the Caprice pictured on the cover and inside.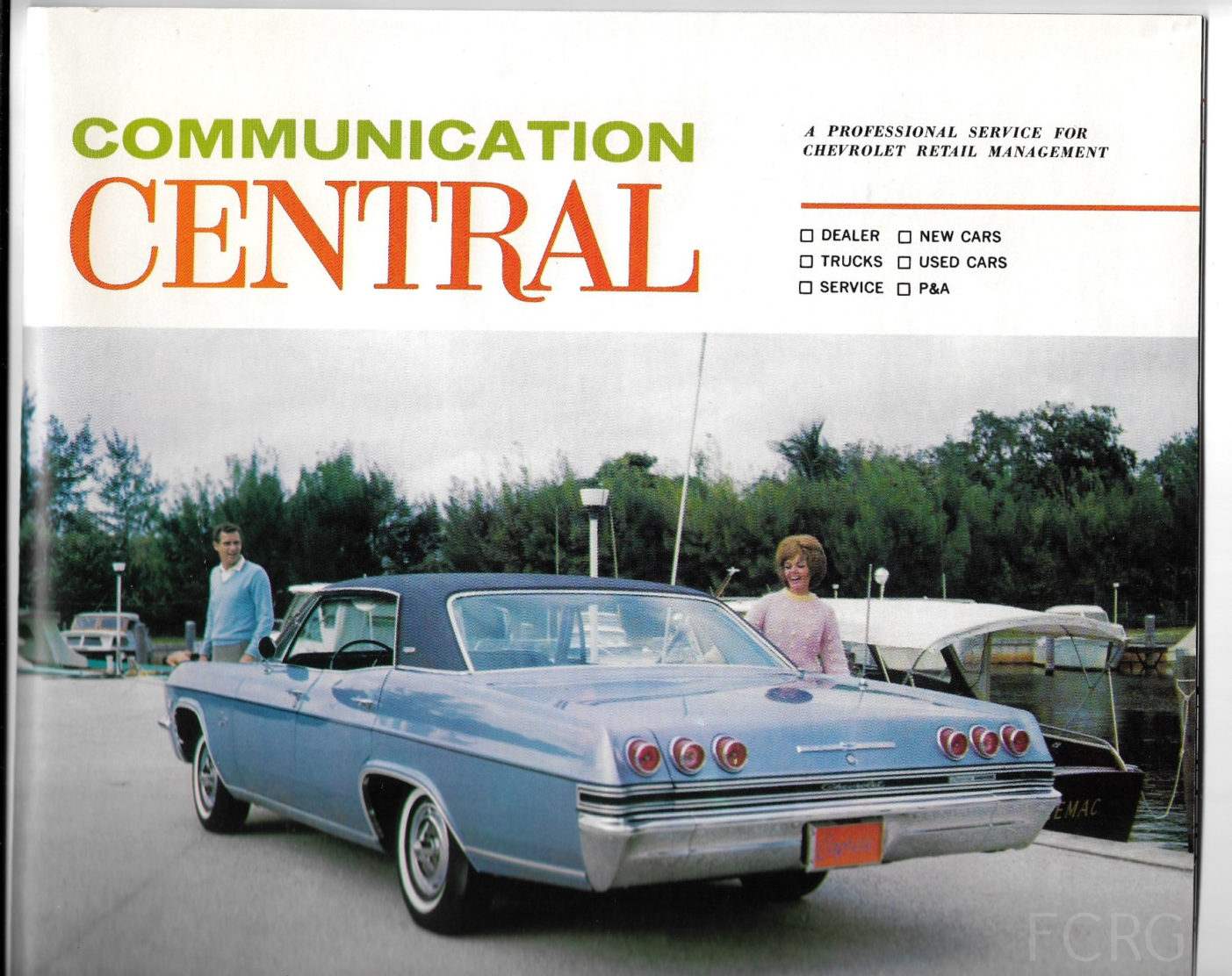 March 1965 Communi-Capsule salesman's newsletter with a Caprice on the cover. Portland Zone bulletin referencing K02 temperature control fan requirement when 396 is ordered with a 65 Caprice (included with A/C).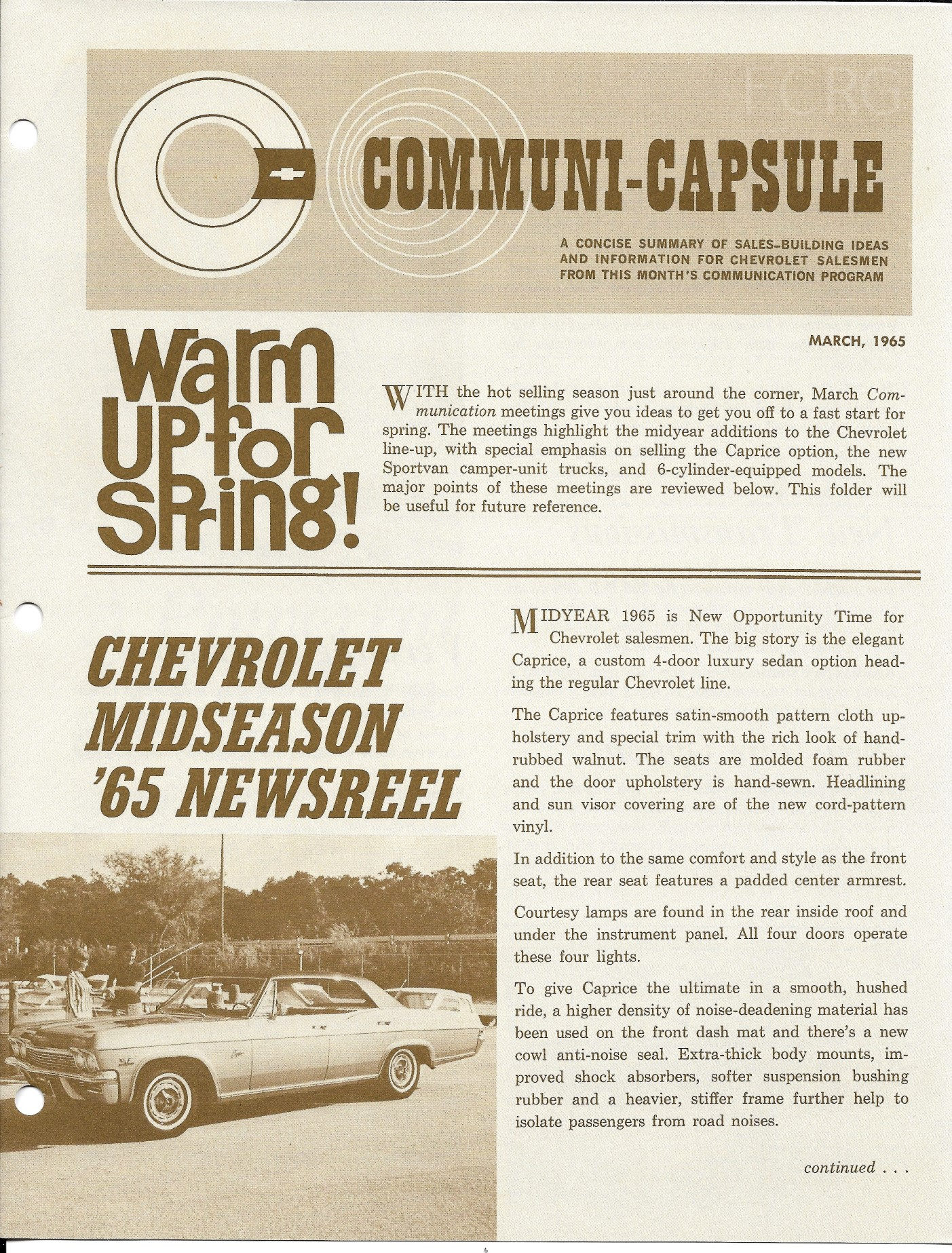 1965 Caprice Factory and Dealer Paperwork
Car Shippers and Window Sticker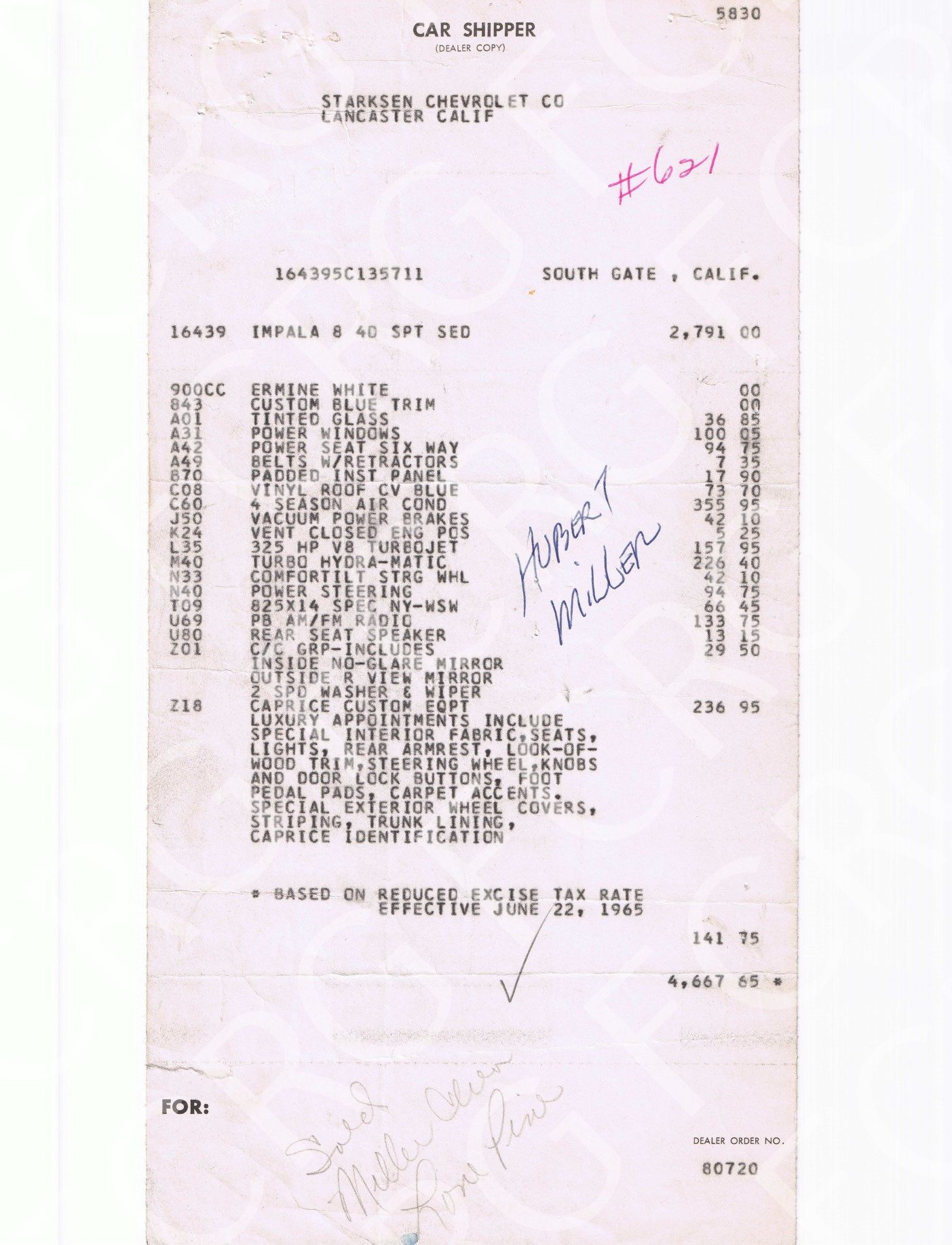 Dealer Invoices and Zone to Dealer Invoice (Company Car)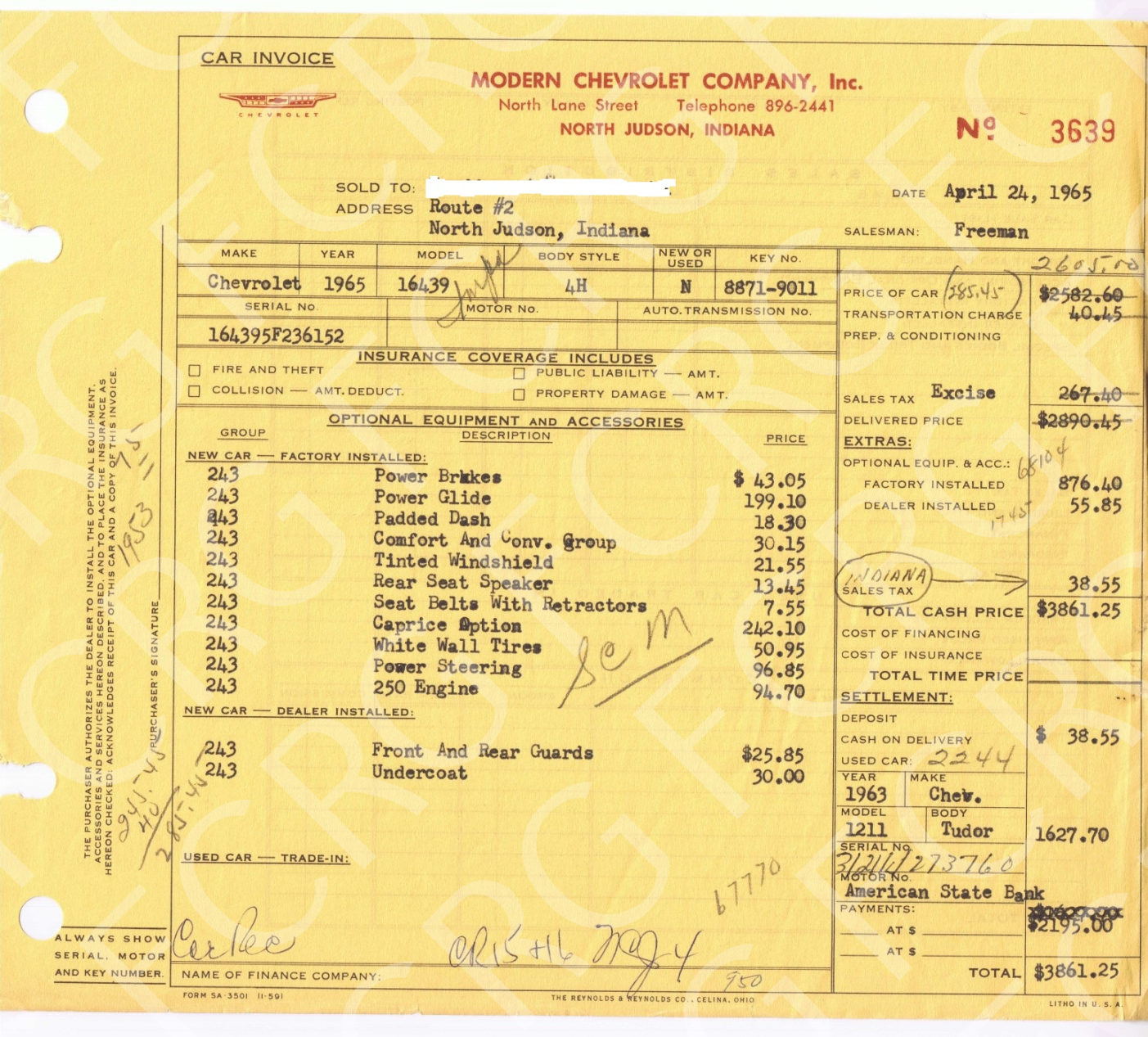 Factory to Dealer Invoice, Pre-delivery Inspection Sheet and dealer typed new car record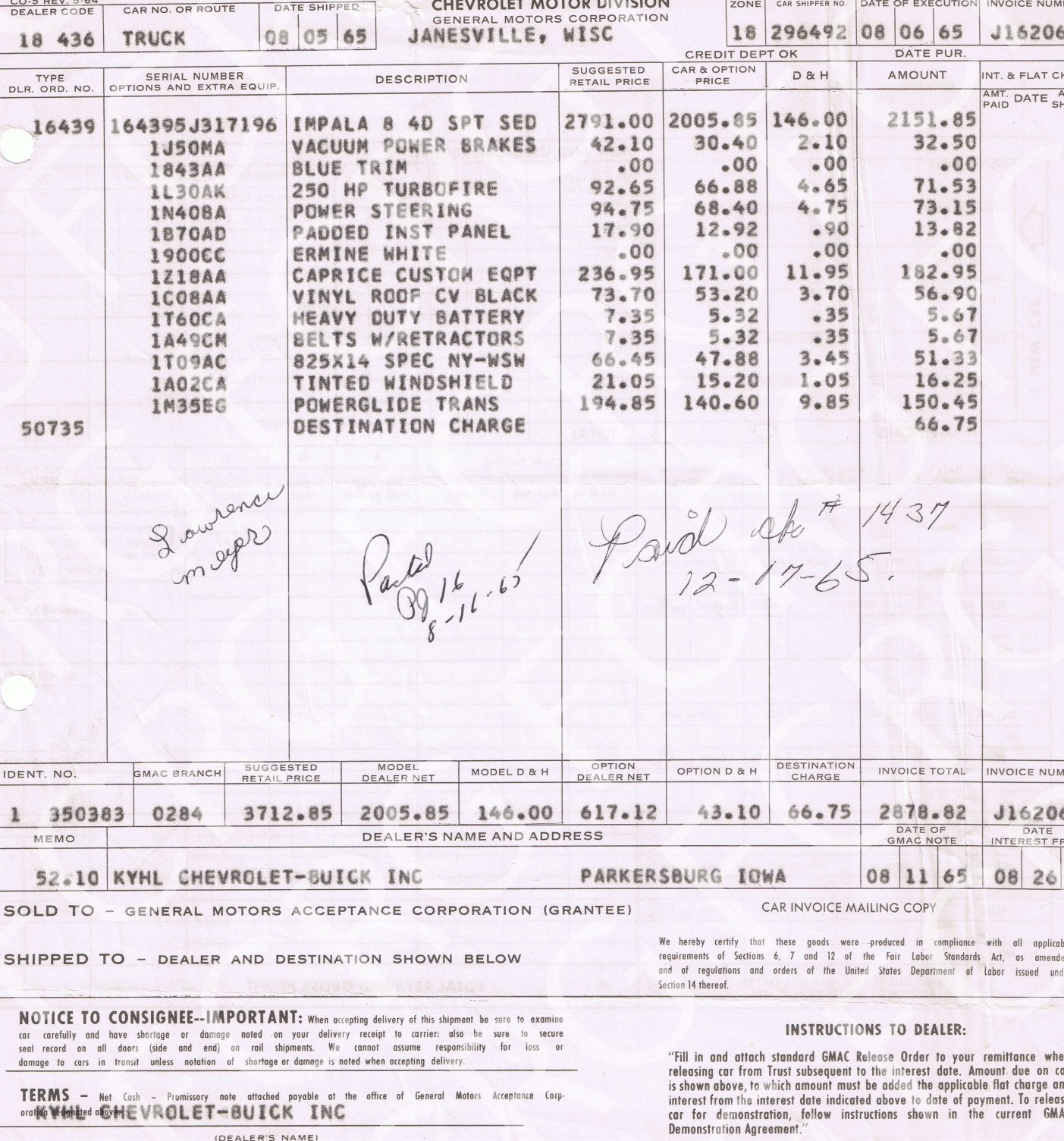 I finally got my hands on a nice 65 Caprice build sheet! Thanks to Mike Marx for letting me have it. It was a mismatch to his Caprice built a few after it on the line. I've circled the Caprice specific items on it. Wilmington didn't use a 16639 body style. Instead they put a asterisk before the 16439.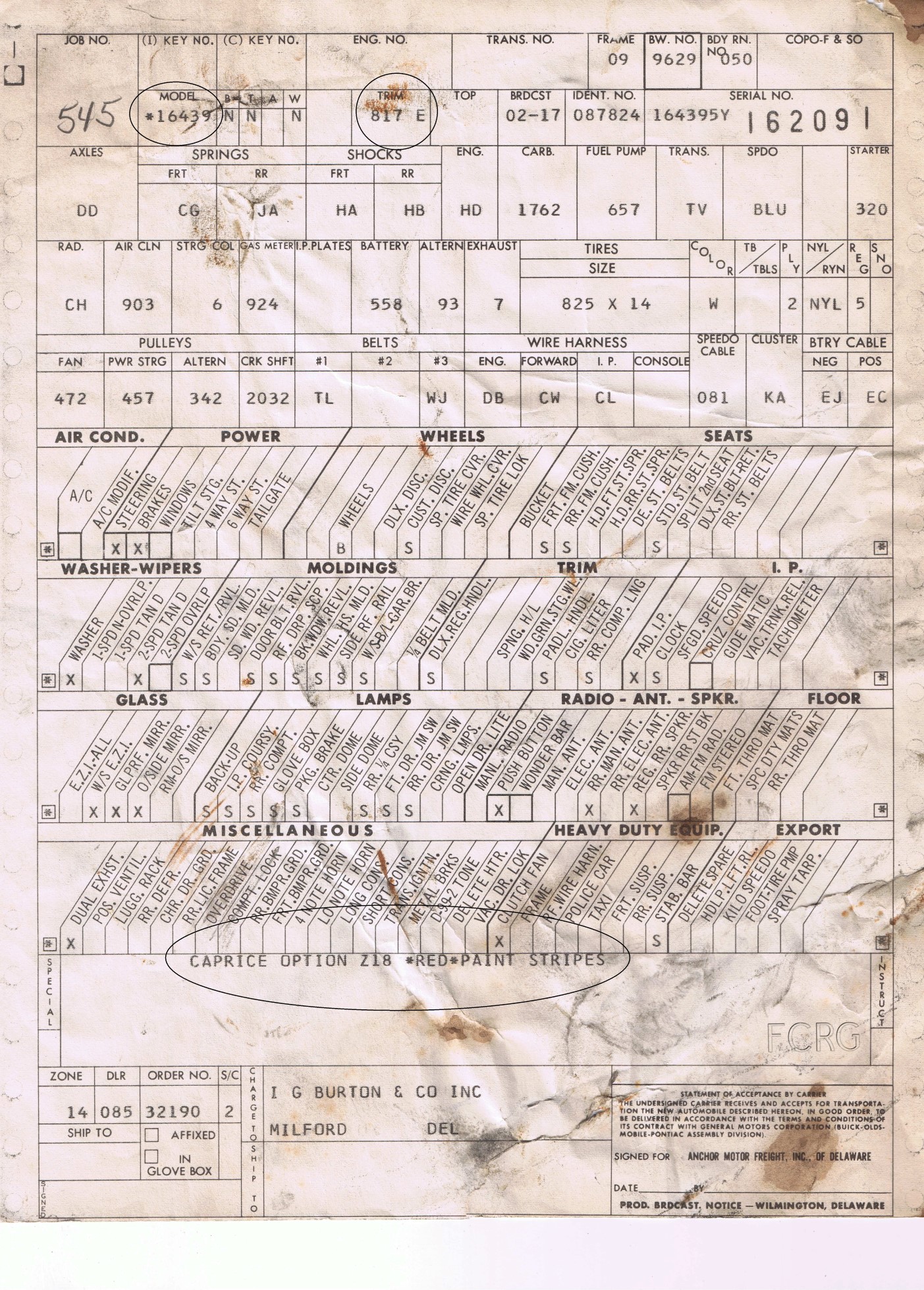 6/24/21 update: Found my first broadcast sheet from a 65 Caprice! It was in a batch of dealership documents. Car was built at Janesville and had plenty of options including power windows, power seat, A/C, tilt wheel and tachometer!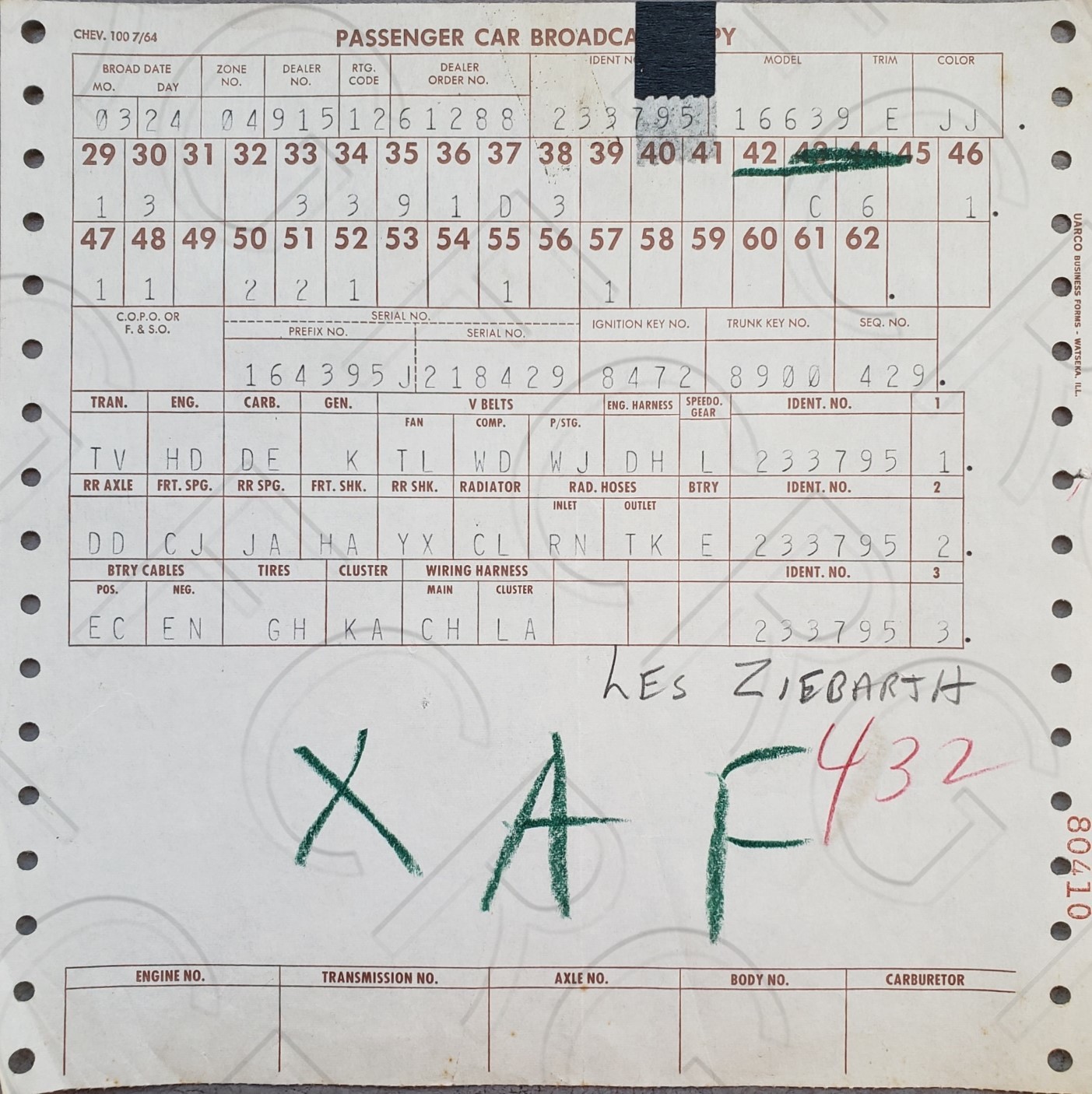 Special thanks to Robert Thomas for supplying pictures of his car for the report! It's all original, bought new by his grandparents!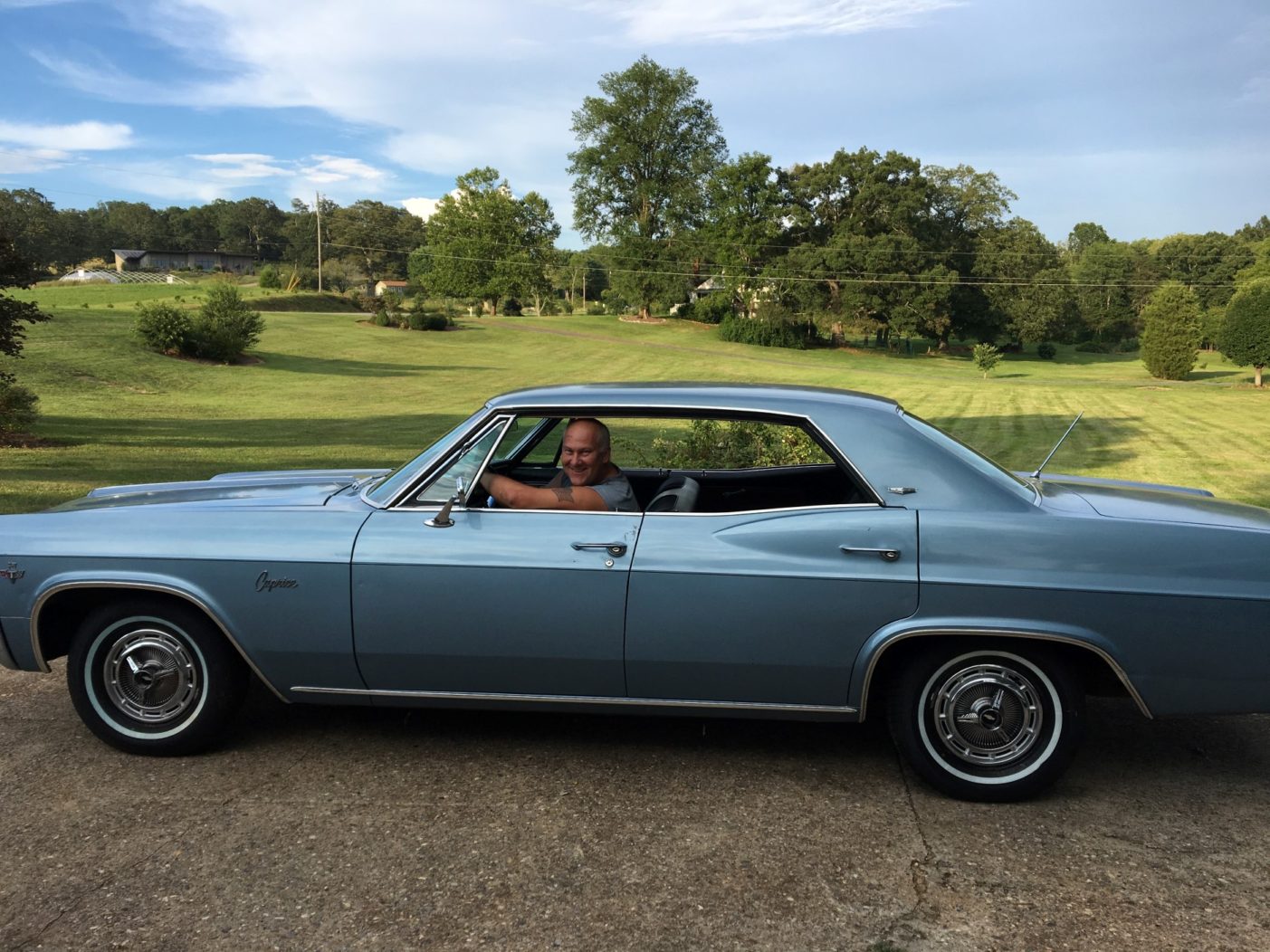 Also special thanks to Dave Newell for his expertise on the 65 Caprice in various Chevrolet literature and supplying some of the literature scans!